Nigeria's PharmaServ, Parkwell, and Jand2Gidi were among the 11 startups selected for the third cohort of the Africa Startup Initiative program, an accelerator program by Startupbootcamp AfriTech. The programs were selected in conjuction with leading telecom giant, Telecel.
The Africa Startup Initiative Program aims to support the next generation of African tech startups in FinTech, AgriTech, Climate, CleanTech, InsureTech, e-Commerce, Digital Health, Micro-leasing, and mobility. According to Eleanor Azar, Executive Deputy of the Group and ASIP Director, the ASIP Acclerator program powered by SBC AfriTech is proud to support the selected disruptive startups that have set out to solve African tech challenges. She said,
"We are very proud of the great effort that was put into this cohort 3 of the ASIP Accelerator Program powered by SBC AfriTech – we have exceptional startups with innovative and positively disruptive ways of treating the African challenges that they have set out to solve and build their Startups around. We are also exceptionally proud that the number of female founders has increased. And to those who did not make it into the top 10, we wish you all the luck, you should be very proud that you have come out on top of more than 2,000 applications received into the program in cohort 3."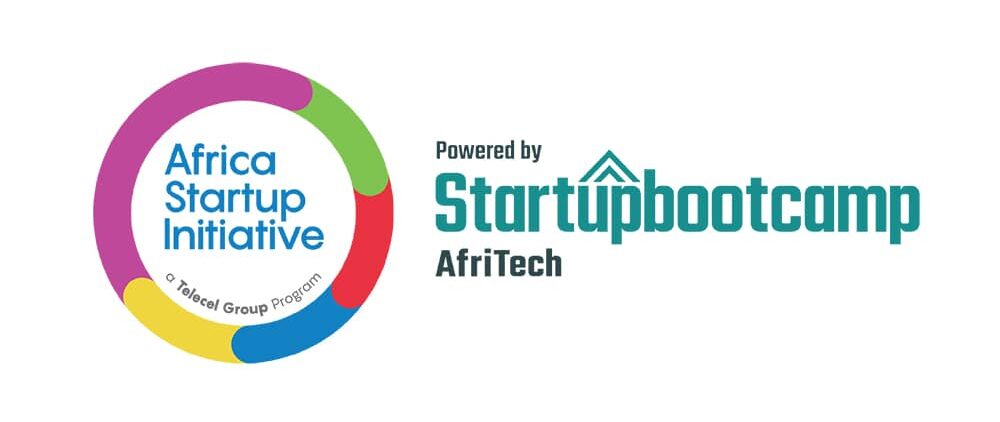 During the three-month program which will take place in Dakar, Senegal, the 11 participants will receive intensive coaching and support to accelerate the growth of their startups. They will have accesss to the global Accelerator Squared  platform which has a complete library of content, group workshops, 1:1 mentoring, collaborative sessions with Entrepreneurs in Residence, and invite-only discussion forums with founders from around the globe. The program will be hosted at the D-hub space commissioned by DER/FJ.
At the end of the Africa Startup Initiative Program, which will receive benefits worth $750,000, the startups will culminate in a Demo Day on 25 May 2023, where the founders will pitch their disruptive ideas and solutions to an audience of media, corporate partners, investors, and industry stakeholders.
The 11 selected startups are:
1. PharmaServ (Nigeria) a SaaS product that automates the process of tracking sales team performance, sales orders, and reconciling incoming purchase orders, payments, and invoices for health brands.
2. Parkwell (Nigeria) is an online sharing platform that integrates and connects parking facilities for a seamless experience. It matches drivers with available, safe parking spaces and helps property owners list their parking spaces for optimum use.
3. JandtoGidi (Nigeria) is a startup that offers 'Logistics As A Service' to B2B and B2B2C customers whose users are engaged in cross-border trade. They provide a range of seamless and transparent logistics services that include international and local deliveries and trackable shipping servies via air, road and sea transports.
4. SafeTrack (Morocco) offers a 75% reduction in water consumption for irrigation at 20% of the price of its competitors. Their IoT solution of geolocation and monitoring is 100% mobile with simple maintenance that does not require any IT infrastructure.
5. Moja Ride (Côte d'Ivoire) is a startup that enables better and cleaner mobility services to African cities by making financing easy and accessible for all transportation professionals. It also offers car loans and repairs through its advanced digital fare payment and booking technologies.
6. Yoonema (Senegal)  is a social e-commerce platform that offers a frictionless, unique, and simplified experience to e-buyers who desire quality products and B2B players who offer a full global e-commerce experience to their clients.
7.Chestify AI Labs (Ghana) is on a mission to aggressively tackle the socio-economic and health distress created by inadequate radiology Infrastructure and fewer radiologists in Africa. The startup provides an AI platform with a highly accurate algorithm for diagnosing chest X-Ray pathologies.

8. Sodishop (Mali) is an online sales ans purchase platform that delivers thousands of orders per month across Mali, Senegal, Guinea, and Côte d'Ivoire.

9. BD Waste (Ghana) is a GreenTech startup that combines fintech and sustainability to recover Plastic waste from communities. Their Digicycle product allows customers to directly deposit plastic waste into their digital wallets and receive credit for it. The credit can purchase data packages, airtime, food items, stationery, and health insurance.

10. Limawa (Senegal, Cote d'Ivoire) is a startup founded by a senegalese but operates in Cote d'Ivoire. It aims to tackle the issues of food conservation and transportation through solar-powered split air conditioners that can reach -2°C. It offers an innovative and cost-efficient alternative to industrial compressors for the cold chain industry. This solution is suitable for trucks, containers, and trailers.
11. Kyanda Africa (Kenya) is a fintech platform that provides businesses and individuals with convenient and reliable money transfer solutions. The startup has a network of agents, API gateway, and various access channels such as USSD, Mobile App & WhatsApp Chatbots, making the services customizable and dependent on the users' needs.