Whether you're a tech industry veteran, a startup, or just testing the waters, there's no denying the importance of tech conferences. They afford the opportunity to network, rub shoulders with tech enthusiasts, stay informed about upcoming trends in the rapidly evolving tech world and be acquainted with new innovative tools. For startups, tech conferences are more important because they are one of the best places to meet with investors. And this year, there are many such events where startups will have the opportunity to pitch their ideas or products to ready investors.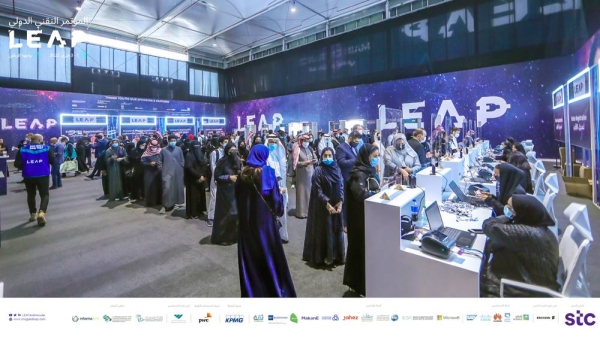 Location: Riyadh, Saudi Arabia 🇸🇦
Date: February 6th - 9th, 2023
For the second year, the One Giant Leap Event will welcome more than 100,000 tech innovators and experts for three days of immersive and innovative discussions on everything from smart cities and fintech to cyberspace. The theme of the conference is Into New Worlds. 500+ expert speakers have been lined up for the event which aims to explore new ideas, connect with inspiring mentors and investors and build new partnerships. It's a startup's dream. The event will be held in the capital of Saudi Arabia, Riyadh, from February 6 - 9. It will feature keynote speakers from industrial giants like Nokia, West Ham United, Ericsson, Relativity space, Mastercard, and more. The event will also host two sports icon - Football legend and investor, Thierry Henry and two-time heavy weight champion, Anthony Joshua.

2. STARTUP GRIND GLOBAL CONFERENCE

Location: Silicon Valley, CA 🇺🇸
Date: April 11th – 12th, 2023
With 4 million startups in 600 cities and 125 countries worldwide, Startup Grind is the most valuable startup community in the world. Consequently, Startup Grind Global Conference welcomes thousands of tech enthusiasts every year for a large-scale opportunity to connect. This year, there will be virtual access to the event which will take place in Silicon Valley, California from April 11 to 12. Startup Grind Global Conference promises a day of exchange and exploration of ideas, participation in workshops, and meetings with investors from all over the globe. Speakers inculde Anne Wojcicki, Zach Perret, Michael Seibel, Vinod Khosla, Christina Cacioppo, Anthony Soohoo, and more.
3. GITEX AFRICA
Location: Marrakech, Morocco 🇲🇦
Date: May 31st - June 2nd, 2023
For the first time in it's 42 years of investment, GITEX Global is taking it's first steps into the growing African tech market. The annual showcasing of international tech start-ups and giants in Dubai will hold the first edition of GITEX Africa in Marrakech, Morocco. The all-inclusive inaugural event will showcase and connect African tech titans, startups, government, SMEs, and investors to explore the limitless technical possibilities of the world's youngest continent. GITEX Africa will focus on emerging technologies from cybersecurity, cloud, AI, e-commerce to fintech and telecom. The three-day event seeks to accelerate Africa's potential for technological developments.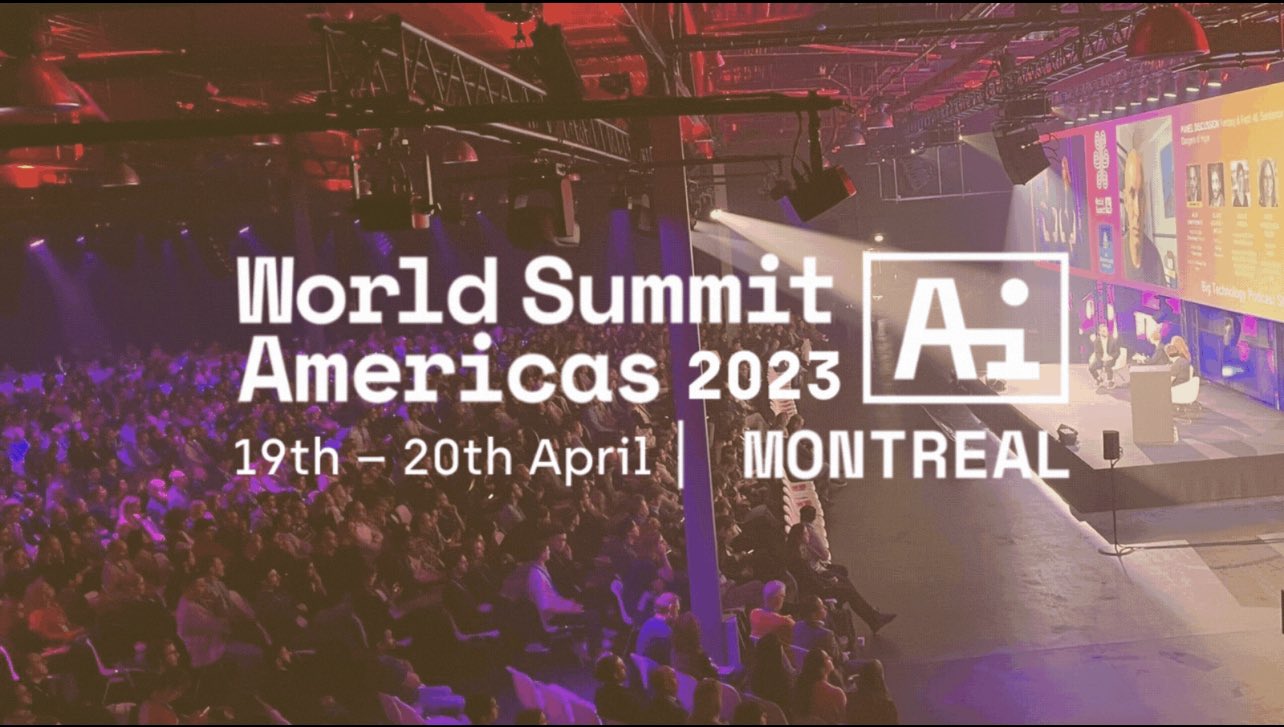 Location: Montréal, Canada 🇨🇦
Date: April 19th - 23rd, 2023
The fifth World Summit AI Americas returns to Montréal for a four-day event that will see the brightest minds of Artificial intelligence connecting with investors, scientists, innovators, and leading tech companies. , and startups. The conference will have interactive workshops and expos that will explore Artificial intelligence, the fastest growing industry shaping the future of humanity. According to Forbes, the event is "a global force for good, focusing the attention of the data science and business communities on how our most cutting edge tools can deliver a brighter future for us all." Guests will have the opportunity to see how AI is being developed and applied to slove world issues across tech, health care, finance, agriculture, climate change and more.
Location: London, United Kingdom 🇬🇧
Date: June 12th - 16th, 2023 
London Tech Week, Europe's largest tech festival, is back for it's 10th edition with the aim to expant it's appeal to a wider audience in the hopes of being the London Fashion Week of the tech world. The three-day event will take place in Westminster across 7 floors of the Queen Elizabeth II Centre. This year, 20,000+ participants are expected to congregate for a week-long conference designed to allow them to gain insight into the ways in which technology is transforming every part of human life from finance and health to agriculture, through thought-provoking conversations. The major aim of the event is to provide a platform for the tech ecosystem to come together to drive change.